Leadership through emotional intelligence
Our services are grounded from an Emotional Intelligence perspective. Developing your Emotional Intelligence–also known as EI– influences workplace norms and plays a part in creating a high-performance culture. As a non-profit leader, having a well-rounded and balanced EI helps you to lead with greater passion and purpose, which impacts your organization's financial performance and employee retention.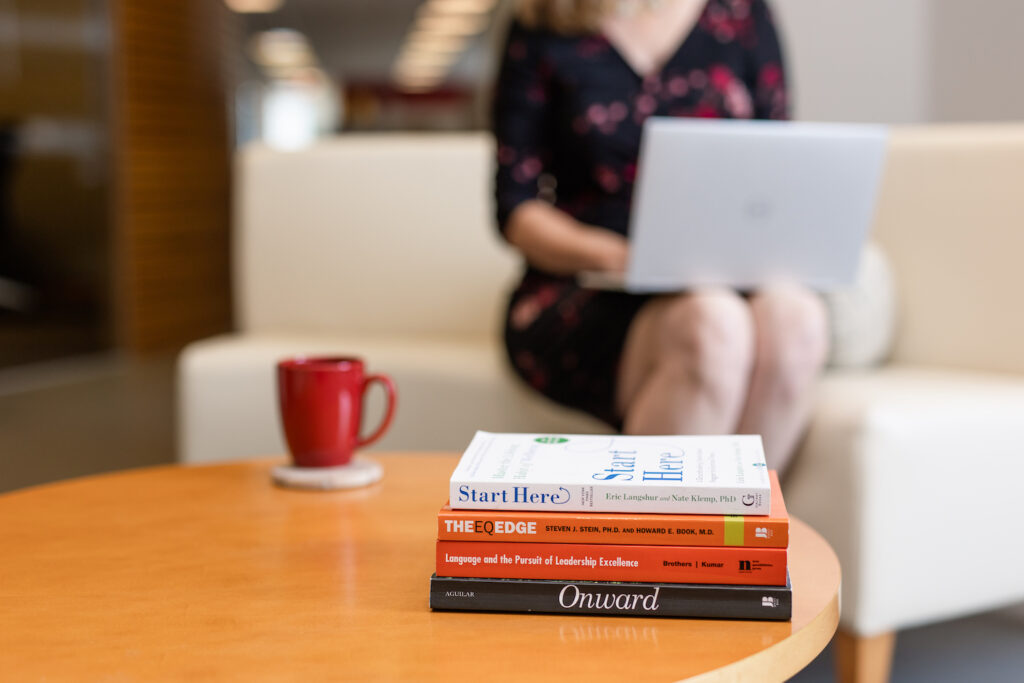 1:1 Leadership Coaching
For leaders ready to grow and develop their leadership potential through refined emotional intelligence and increased conflict management skills, we'll guide you through the EQ-i 2.0 and Conflict Dynamics Profile assessment tools. From there we will collaboratively build out an action plan over the course of several months.
Team Workshops
For those interested in leadership development at all levels, let us guide you through the EQ-i 2.0 and Conflict Dynamics assessment process. The robust assessment report and personalized, confidential debrief will help you gain valuable insight into your strengths and tendencies on a professional and personal level. Perfect for directors, managers, individual contributors and executives.