Leadership through emotional intelligence
Our services are grounded from an Emotional Intelligence perspective. Developing your Emotional Intelligence–also known as EI– influences workplace norms and plays a part in creating a high-performance culture. As a leader, having a well-rounded and balanced EI helps you to lead with greater passion and purpose, which impacts your organization's financial performance and employee retention.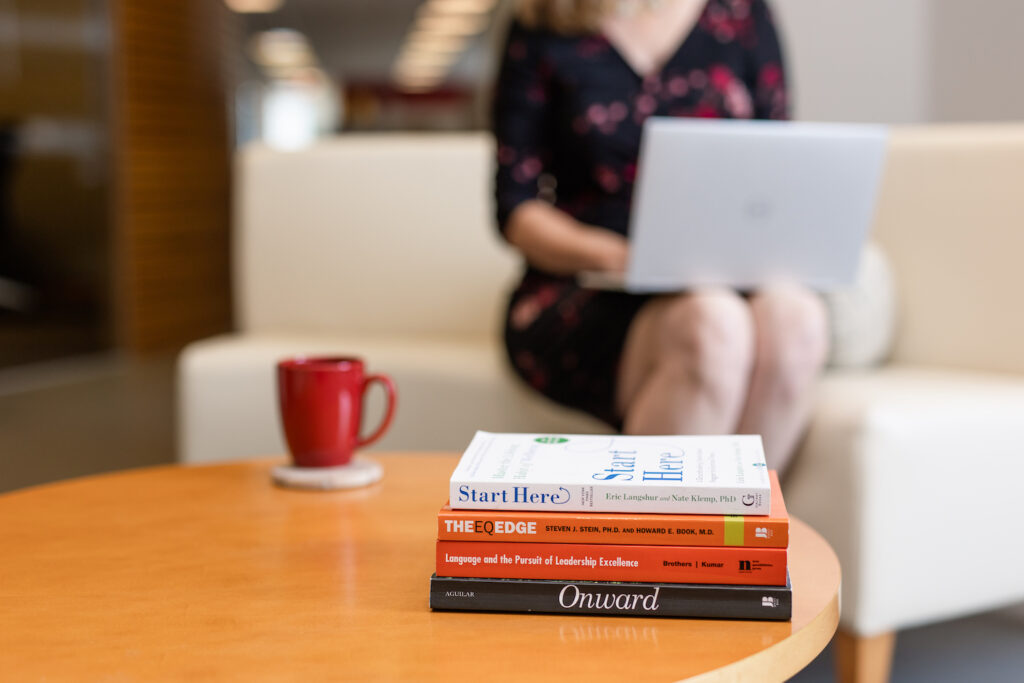 1:1 Leadership Coaching
Red Zinnia offers one-on-one coaching for leaders ready to assess their current impact, identify areas for growth, and implement an action plan for change. Assessments such as Hogan Leadership Forecast, EQI-2.0, Entrepreneurial Mindset Profile (EMP), and Conflict Dynamics Profile (CDP) are specialized grounding tools for our work depending on your goals.
Team Workshops
For those interested in leadership development at all levels, let us guide you through the assessment process. The robust assessment reports and personalized, confidential debrief will help you gain valuable insight into your strengths and tendencies on a professional and personal level. Perfect for directors, managers, individual contributors and executives.
Click the tabs below to learn more about the available assessments we use as specialized grounding tools for our work.
EQ-i 2.0
Hogan Leadership Forecast
Entrepreneurial Mindset Profile
Conflict Dynamics Profile
EQ-i 2.0
The Emotional Quotient Inventory (EQ-i 2.0) is the world's leading measure of emotional intelligence, applying decades of research to support effective human performance and development. The EQ-i 2.0 is an online self-rating assessment tool, with the option of adding a multi-rater EQ 360.
Emotional intelligence skills are critical for building relationships and teams, resolving conflict, solving problems, leading effectively and building resilience. The EQ-i 2.0 provides you with a detailed assessment of your areas of strength and potential areas for development. You will receive a comprehensive report describing how your EQ competencies work together for effectiveness. It also provides suggested strategies for bringing your EQ competencies into balance for greater effectiveness.
The EQ-i 2.0 assessment is administered online, using a secure site. You will respond to 133 statements related to emotional intelligence skills, which takes approximately twenty minutes to complete.
Hogan Leadership Forecast
Entrepreneurial Mindset Profile
Conflict Dynamics Profile