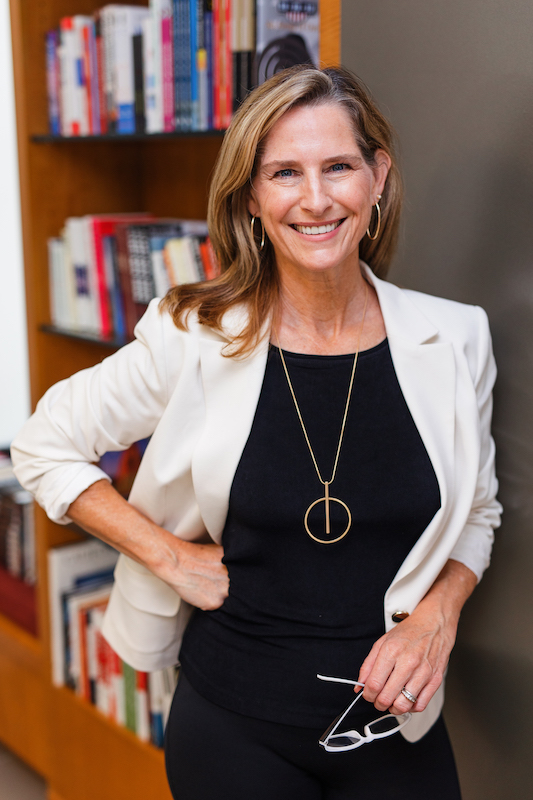 Tanya Zinn Jones, M.Ed., ACC, CMT​
Collaborative. Positive. Direct.
Through my continuous work with teachers and students over the years, I experienced the transformative power of coaching in classrooms and beyond. I completed my International Coaching Federation (ICF) certification training through George Mason University's Leadership Coaching for Organizational Well-Being program. This gave me a holistic service-from-strength perspective that I now bring to all of my coaching engagements. I founded Red Zinnia out of my passion and commitment to share this impactful work with other mission-driven leaders dedicated to positive change.
Today, I'm an Associate Certified Coach with ICF. Although I work with a variety of leaders in a range of industries, I'm most passionate about coaching professionals, non-profit leaders, and women entrepreneurs.
I'm a fan of using data to prompt discussion and discovery. Utilizing a strengths-based and assessment-driven approach, I partner with clients toward their goals. Our partnership creates awareness, defines appropriate action steps, and provides direct accountability. 
I'm a highly selective coach whose clients describe as calm, curious and at times, surprisingly direct. While supportive, I make time exclusively for clients who are ready and willing to commit to the coaching process. Like any relationship, a great match is the first step toward success. 
The name Red Zinnia holds significant personal meaning for me. As I was in the process of establishing my coaching firm, I lost my dad. A highly creative man of many interests, Dad always
modeled a growth mindset. Even as a retired Navy Commander, Dad continued to
learn new things that could help people in some way. And he always found joy in
whatever he pursued. Ever grateful for his remarkable influence in my life, I
wanted to honor him by weaving our family name into my business identity.
Zinnias are gorgeous and are often thought of as the garden's hardest working flower. They withstand a variety of harsh climates and symbolize endurance, hardiness, and beauty. Although Zinnias bloom in a variety of colors, the color red impressed me as powerful, vibrant, energetic, and passionate. I instantly connected with these ideas and felt they perfectly aligned with how I aim to show up in the world and how I approach my coaching engagements.
Red Zinnias are the perfect embodiment of what I hope the leaders I work with achieve: true passion for who they are and what they do, resilience in the face of challenge, and love for the life they are creating.