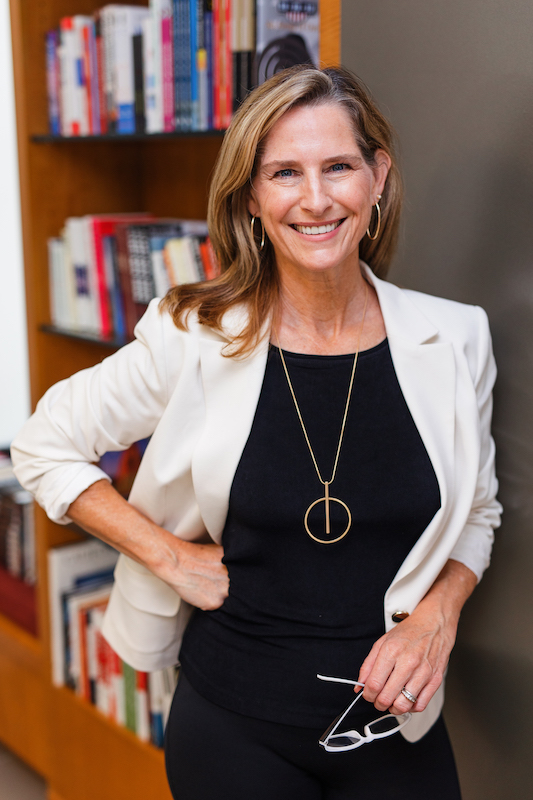 Tanya Zinn Jones, M.Ed., ACC, CMT​
Collaborative. Positive. Direct.
I founded Red Zinnia after 20 years in education working as a teacher leader and staff developer. Through this work with teachers and students I experienced the transformative power of coaching in classrooms and beyond.
Inspired to action, I committed myself to sharing this impactful work with other mission-driven leaders dedicated to positive change. I completed my certification training through George Mason University's Leadership Coaching for Organizational Well-Being program. This gave me a service-from-strength perspective that I bring to all of my coaching engagements.
Today, I'm an Associate Certified Coach with the International Coaching Federation. Although I work with a variety of leaders in a range of industries, I'm most passionate about coaching non-profit executives, educational leaders, and impact-driven individuals.
On this journey, I became co-owner of Keppler Speakers, the country's largest privately held speaker agency. Keppler represents sought-after speakers from the worlds of business leadership, innovation, cybersecurity, world affairs, entertainment, sports and the arts. 
The name Red Zinnia holds significant personal meaning for me. As I was in the process of establishing my coaching firm, I lost my father. Dad always modeled a growth mindset and a commitment to learning that I remain grateful for today and wanted to honor through my business name. 
Zinnias are not only beautiful, but are often thought of as the "hardest working flower" as they are able to withstand a variety of harsh climates. They symbolize endurance, hardiness, and beauty. I instantly connected with this idea and felt it perfectly represented how I approach my coaching engagements.      
To me, a Red Zinnia is the embodiment of what I want the leaders I work with to achieve: resilience in the face of hardship, passion for what they do, and love for the life they are creating.